1 tag
"Hey boy did you know? I lie awake in my dreamy bed, thinking of you and those..."
– Mocca - This Conversation
2 tags
"Two years passed, and now she's definitely sober. But the worst thing is..."
– Ayu keriting dan gelap
1 tag
Lupa
Beberapa waktu belakangan ini sering banget lupa berbagai hal. Contohnya kayak kemarin lusa, janjian sama teman di Calais Kota Baru. Saat hendak kesitu posisi saya di Ambarukmo Plaza, saya jalan lurus saja sepanjang jalan Yogya-Solo, lalu tepat di perempatan Gramedia saya belok kiri. Dalam benak saya, saya yakin dan tahu Calais terletak di sebelah kiri jalan, di seberang salah satu factory...
3 tags
1 tag
Si Rupawan, dan Si Biasa Saja
Siapapun yang tidak rupawan harus selalu berusaha lebih agar dapat dilihat oleh orang lain. Sedangkan si rupawan tidak perlu repot bersolek atau menggali kelebihan tersembunyi dalam dirinya agar dapat diperhatikan oleh orang lain. Lebih-lebih, kadang ada keuntungan lebih yang di dapat si rupawan. Dia seringkali "termaafkan" dari kesalahan atau suatu hal yang dianggap kurang baik dalam...
3 tags
2 tags
"Yaudahlah ya cuma kasian aja sama yang dapat bekasan (ketawa)"
"Rasanya itu persis kayak: semut diujung samudra kelihatan, tapi gajah di pelupuk..."
2 tags
You got me at hello
I could never get rid of this feelings since the beginning. I've been trying hundred times to deny it. I keep saying that you, me, we're friends. That's all. But deep inside, I silently adore you. I've been in love countless times, and always told you about those guys. Dating some douchebags. Been dumped by some of them, and you knew it. You knew every single thing...
6 tags
"I'm just too good for a douchebag"
– Ayu Kartikasari, 20:36 PM, while seeing those cars passing by in this mean and crowded city, called Jakarta
3 tags
"Terkadang ada beberapa hal yang tidak bisa dipikir, diterjemahkan, dan dipahami..."
– Ayu Kartikasari 6:19 PM
1 tag
Pieces
Nick: I never should've let you drive my car, because now it's ruined forever... It was the biggest mistake of my life to let you drive it.
Norah: I'm sorry.
Nick: That's okay. I'm used to it... She falls apart and I put her back together again.
Norah: Just like me and Caroline. It reminds me of this part of Judaism that I really like... It's called Tikkun olam. It says that the world's been broken into pieces...and it's everybody's job to find them and put them back together again.
Nick: Well, maybe we're the pieces, you know? Maybe we're not supposed to find the pieces... Maybe we are the pieces.
Norah: Nick?
Nick: Yeah?
Norah: I'm coming in.
2 tags
An Earliest Wave
She just can feel it. She realizes that she never thinks too much all this time, she's wrong. She feels it. This is what she's always been afraid of right from the start. "I fell… I hit the lowest ground. And you already know" she murmurs. "I just can not turn this world back, you know. I will never be that strong to run back and start everything over. Creating a brand new world alone." She...
2 tags
3 tags
When you tell me a lie
Honesty means everything to me… I would devote my life and become very loyal to everyone who could guarantee me a security, honesty, and could love me wholeheartedly. I do not respect those who always be changeable in everything they do, and manipulative, and those who lie to themselves. Because once you lie to yourself, you would definitely do the same to the others. I really believe that. So...
3 tags
"She cries 'this is more than goodbye. When I look into your eyes, you're not..."
– Adam Levine of Maroon 5 sings this line on their best ballad song: Just A Feeling.
2 tags
"Sometimes you would only want to feel the feeling of being needed, being..."
– Ayu Kartikasari. Accompanied by raindrops choir. 10:50 PM.
2 tags
"I feel static. I can't use my logic to think of an idea to make this situation..."
– Ryhme of the day
1 tag
Upside Down. Inside Out
So this is the feeling of being kind of ignored and underestimated. You know it's hard to stay here and being scared and always feel tired of what you're scared of. I gave options right from the start. But there's something in the lines from someone's mouth that made me believe then decided to keep going and cool with this. There might be a second chance, which I don't believe it does...
Cuma Aku & Tuhan Yang Tahu
Ketika kamu berusaha meyakinkan orang lain, mati-matian, atas reputasimu. Nama baikmu. Atau memang karena kondisi tertentu, yang membuat kamu terpaksa mengecewakan orang lain. Akui saja dirimu salah. Berjanjilah untuk tidak mengulanginya, jangan menuntut banyak dan membela diri di depan orang tersebut. Jangan coba mencari kesalahan orang tersebut, untuk dijadikan pembanding dan senjata menyerang...
3 tags
Melancholy Sky. Melancholy Heart
"There in black and white All your twisted thoughts Brutal starry eyes Stuck inside your head Fallen from the sky Risen from the dead Views from all the past Taken to new heights Melancholy sky You made me blue Still hanging on There's nothing I can do Not this time" Goldfrapp - Melancholy Sky
"Disappointment has a name, it's heartbreak."
– (via showslow)
aeug: i would lose weight but i hate losing 
"Fall in love when you are ready, not when you're lonely."
– Simon Nessman (via showslow)
2 tags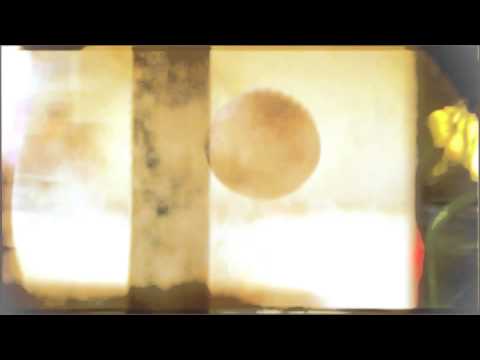 4 tags
1 tag
4 tags
3 tags